Mitov Software offers Delphi, C++ Builder, Visual C++ MFC/Win32 and . NET 2.0-4.0 (C#, Visual Basic, C++/CLI, J#) component libraries for Video, Audio, Signal processing, and Computer Vision. All the libraries are fully multithreaded and optimized using Intel MMX technologies. The libraries are based on the advanced OpenWire technology, and allow writing complex applications with zero or near zero lines of code.
Applications include: real time data acquisition, communications, process control, artificial intelligence, signal analysis, digital signal analysis, image analysis, video analysis, audio analysis, data visualization, visual instrumentation and more.

Custom Development (on the above platforms)

Consulting

Licensing of some core Technologies including the OpenWire Editor
NEW:
Our amazing OpenWire Editor is now available for RAD Studio XE3, Visual Studio 2010, and Visual Studio 2012. See screenshots and details in the
OpenWire Editor overview
!
Also, we are offering custom licensing opportunities for the OpenWire Editor -- embed a custom version in your product and offer users the simplicity of making graphical connections to configure and control your application!
OpenWire Editor in RAD Studio: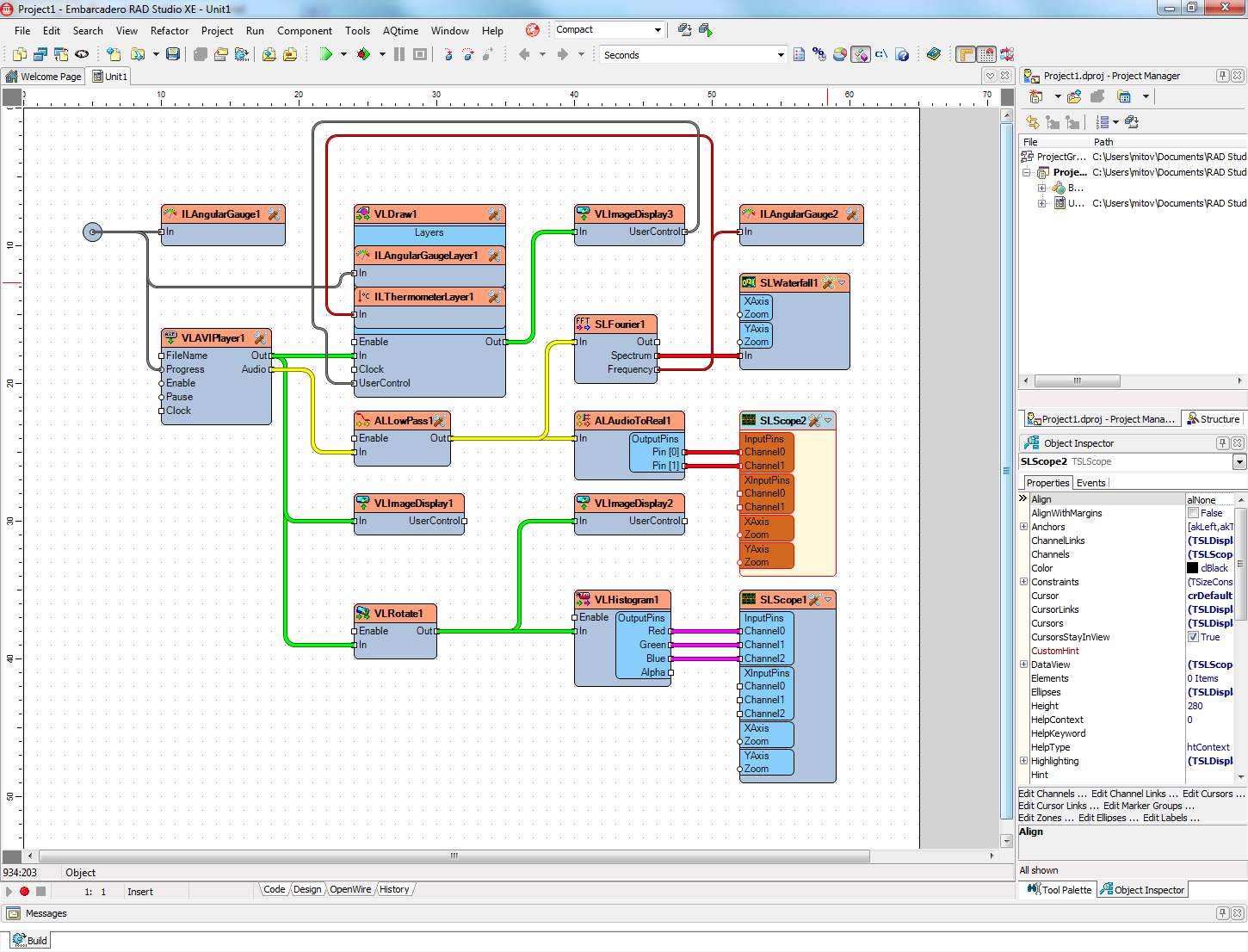 OpenWire Editor in Visual Studio 2010: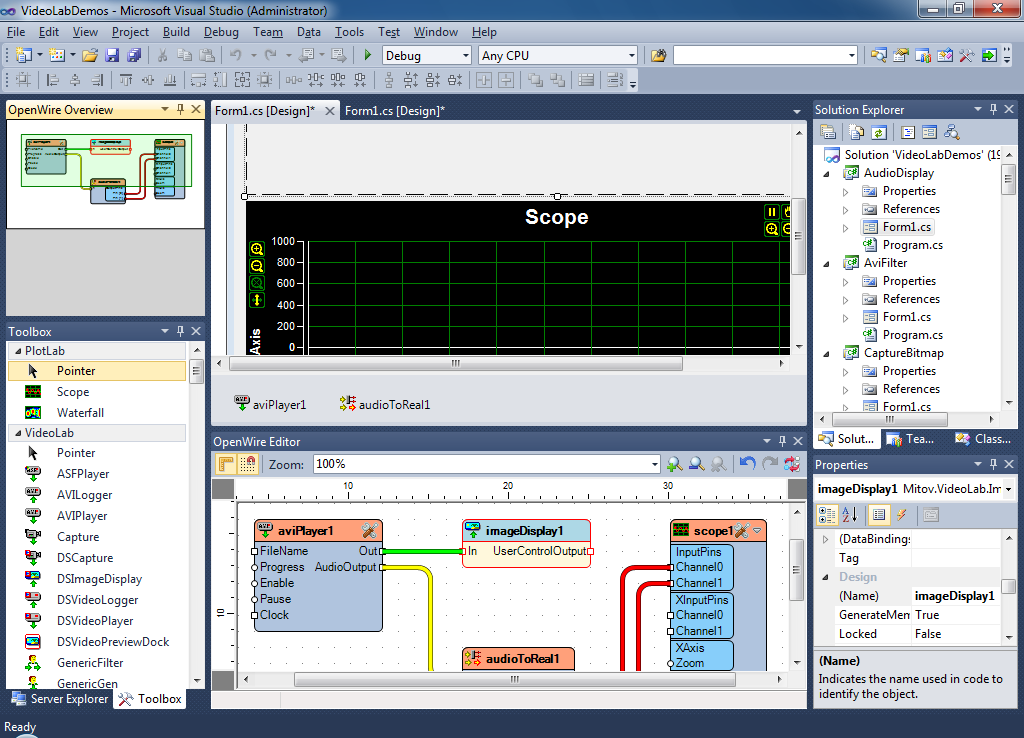 The early OpenWire Editor was demonstrated at CodeRage; if you were not able to attend, you can view the CodeRage 6 replays. Also, you can download source code for the VCL/FireMonkey Dual-Compile Components.