Class VLDSImageDisplay.TVLDSImageDisplay
From Mitov Wiki Doc
This is a Beta Read Only version of this page. Please review and send recommendations to mitov@mitov.com. We will enable the editing as soon as we are happy with the overall Wiki site.
Package: VideoLabBasicPkg
Unit: VLDSImageDisplay
Inherits: TVLCommonImageDisplay
Syntax
Delphi:
type TVLDSImageDisplay = class( TVLCommonImageDisplay )
C++ Builder:
class TVLDSImageDisplay : public TVLCommonImageDisplay
Visual C++ (MFC):
class CTVLDSImageDisplay : public CTVLCommonImageDisplay
C# (.NET):
public ref class DSImageDisplay : Mitov.VideoLab.CommonImageDisplay
Summary
Video display component using DirectShow.
Description
Requires DirectShow 8.1 or higher.
Works faster than the TVLImageDisplay component.
If you don't want to use DirectShow use the TVLImageDisplay component instead.
This DirectShow component, Creates visible image display for representing the frame images.
Use this component to visualize video data.
Diagram: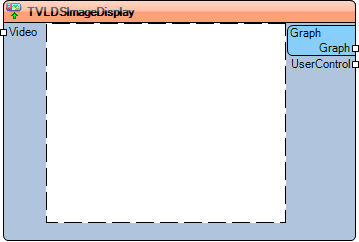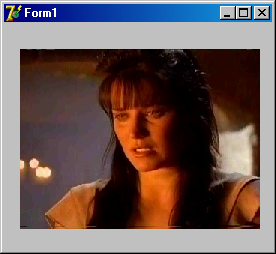 In Visual C++ you can instantiate the component by using the Open method:
  VCL_InitControls( m_hWnd ); // Call this function once before creating any visual controls!

  CTVLDSImageDisplay ImageDisplay;
  ImageDisplay.Open( m_ImageDisplay.m_hWnd );

Properties
Published
Methods
Public
Events
Properties
Published
Methods
Public
Pins
Properties
Published
Public
Methods
Public
Events
Properties
Public
Methods
Public