Class ILLed.TILLevelDetectLedElement
From Mitov Wiki Doc
This is a Beta Read Only version of this page. Please review and send recommendations to mitov@mitov.com. We will enable the editing as soon as we are happy with the overall Wiki site.

Package: InstrumentLabPkg
Unit: ILLed
Inherits: TILBasicLevelDetectLedElement
Syntax
Delphi:
type TILLevelDetectLedElement = class( TILBasicLevelDetectLedElement, ILPAnalogComponentElement )
C++ Builder:
class TILLevelDetectLedElement : public TILBasicLevelDetectLedElement
Visual C++ (MFC):
class CTILLevelDetectLedElement : public CTILBasicLevelDetectLedElement
C# (.NET):
public ref class TILLevelDetectLedElement : Mitov.InstrumentLab.BasicLevelDetectLedElement
Summary
Component element drawing internal level triggered LED control.
Description
Use this component element to display internal level triggered LED control.
Example: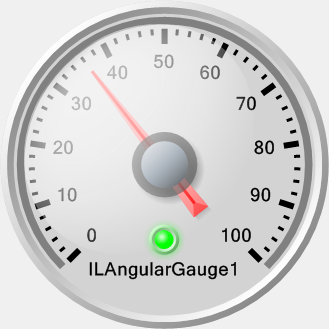 Properties
Published
Methods
Public
Methods
Public
Properties
Published
Properties
Published
Methods
Public
Properties
Published
Methods
Public
Events
Properties
Published
Methods
Public
Methods
Public
Properties
Public
Methods
Public
Properties
Published
Methods
Public
Events